Constitutional scholar Michael Badnarik will discuss the founding of our country in honor of 4th of July weekend!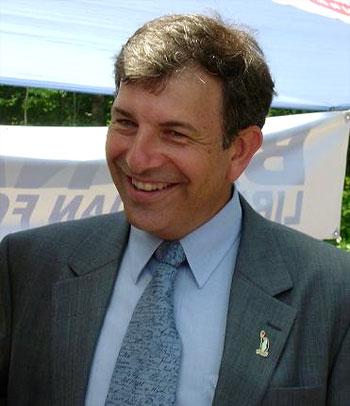 Living Wealthy Radio® is excited to welcome former Libertarian presidential candidate, author, speaker, and constitutional authority MICHAEL BADNARIK to today's program.
As a decidely underdog candidate for president in 2008,  Michael Badnarik secured the Libertarian Party nomination, by traveling over 25,000 miles campaigning across the U.S. in the 15 months leading up to the Partys National Convention in Atlanta, winning the nomination by only 3 votes.
While enduring the frustrations of being blacked out on the campaign trail,  Michael decided to write a book about the Constitution entitled Good To Be King The Foundations of Freedom.
Michael Badnarik's fascination with the Constitution began in 1983, while he was managing the Braidwood Nuclear Simulator project.  Beginning an  in-depth study of this important and misunderstood document, Michael eventually became one of the most recognized modern experts on the Constitution.
He also began to lay the foundation for his well-attended and widely-praised Constitution class which has been attended by thousands of people over the years
You can find out more about Michael and read his excellent articles at: