Podcast: Play in new window | Download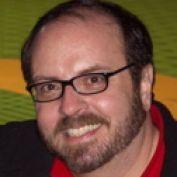 As a Wall Street Journal investigative reporter, Dean Rotbart has put many investment strategies to the test. And when he came across the little known Bank on Yourself concept his first thoughts- 'this must be too good to be true!'- might sound familiar. How can an investment strategy offer guarantees and exponential growth while also offering safety and liquidity? In this powerful interview, Teresa and Dean discuss how he picked apart the Bank on Yourself strategies, and why what he found may surprise you! You will want to hear what Dean has to say about:
-The risk Americans are taking in playing the Wall Street game.
-How to redirect the flow of money away from banks and finance companies and back to your wallet.
-How Bank on Yourself allows your money to start working for YOU.
-Why he is now an advocate of the Bank on Yourself concept.
Press play to listen, or download the podcast!