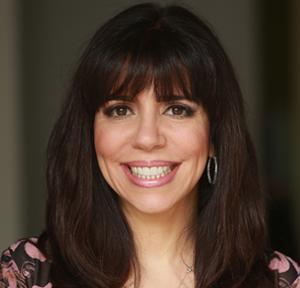 Who is Teresa Kuhn….
And How Will You Benefit by Working with Her?
Financial life designer and educator, Teresa Kuhn, JD, RFC, CSA, has a passion for formulating innovative blueprints that help her clients grow and preserve their wealth.
A respected financial educator, best-selling author, and strategist, Teresa Kuhn is the president and CEO of Austin, Texas-based Living Wealthy Financial® Group. Through her radio show, Living Wealthy Radio®, she is able to share her passion for learning the real truth about how money works with others. She has counseled thousands of ordinary Americans across the nation, helping them avoid exposing their wealth to eroding factors such as:
Taxes
Inflation
Wall Street losses
Using the unique cornerstone of Bank On Yourself®, Teresa enables clients to take charge of their own money and liberate themselves from bondage to conventional financial wisdom that no longer works in the modern economy. Through proven and time-tested safe money strategies, Teresa and her team provide creative solutions that enable clients to remain financially sound through every life event including:
College planning
Retirement income
Major purchases financing
Vacation funds
Emergency funds
For business owners, Teresa's unique skill set and team help clients protect what they've built and leverage the greatest asset they will ever own – their business. These strategic solutions provide maximum benefit now and in the future which enable her clients to focus on what's important – running their business and doing what they love with the people they care about.
After graduating with degrees in finance and law, Teresa became a Registered Financial Consultant and Certified Senior Advisor. She is also a member of the National Association of Insurance and Financial Advisors, the Financial Planning Association, and the National Academy of Best Selling Authors. Teresa remains active in her community as Past-President of the Jackson Township Rotary Club (first female and youngest person to hold that position), graduate of Leadership Stark County, member of the Austin Chapter of Entrepreneurs Organization, and graduate of Stagen Leadership Academy.
Teresa's educational background and skill set is vast, but her greatest expertise lies in her ability to remain authentic, honest, and connected with her clients and associates. Because of their emphasis on accessibility and integrity, Teresa and her team receive hundreds of client endorsements in the form of referrals each and every year.
"My wish is to use my knowledge and experience in financial planning," says Teresa about her vision, "to deliver the best solutions to my clients and to share the possibilities afforded by Bank On Yourself and other safe money strategies with as many people as possible."
Contact her office today to discover how Teresa and her team of experts can help you meet and exceed your financial goals.
Teresa Kuhn JD, RFC, CSA
Bank On Yourself® Authorized Advisor