Podcast: Play in new window | Download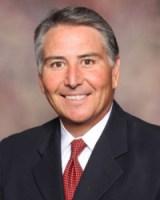 Are you concerned about Obamacare? Maybe you recently received notice that your premiums are going through the roof. Or perhaps your deductible is simply unrealistic. What are you going to do? Are you afraid you might have to get a second job to cover the extra cost or get a smaller apartment? Many Americans right now are facing the dire reality that their health insurance is simply no longer affordable – all thanks to the so-called "Affordable Care Act." Many are even finding that their insurers are simply dropping them, leaving them uninsured. Seniors are discovering that the quality of their care is dropping dramatically. People with severe illnesses are no longer getting help with specialized doctors and treatments. What can you do? What are your options? There's gotta be a way to work around this.
Our guest, Rick Liuag, owns an insurance agency specializing in health insurance. He is an expert on navigating the pitfalls of Obamacare – and he is going to help us better understand just what exactly the effects of the so-called Affordable Care Act will be on our lives. He knows just what the problem is with Obamacare and specifically what we can do to make the most of it.