Podcast: Play in new window | Download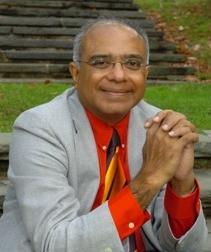 Do you have a nagging sense that, somehow, time is slipping by and you've accomplished only a fraction of what you are capable of? Perhaps your job isn't what you thought it would be or you're just not progressing in your career the way you would like. Is there an undercurrent of stress in your life, perhaps weak at times or strong at times, but always there somewhere under the surface? Would you like to have deeper, meaningful connections with others? Would you like to unleash your full potential to connect with and inspire the people around you?
Our guest, Dr. Srikumar Rao, is a professor and founder of the Rao Institute, a program focused on empowering entrepreneurs and professionals to become more creative and find fulfillment in true success. He is the author of the bestsellers, "Happiness at Work" and "Are You Ready to Succeed?" He's going to share with us some of the secrets of personal mastery and professional achievement.