Podcast: Play in new window | Download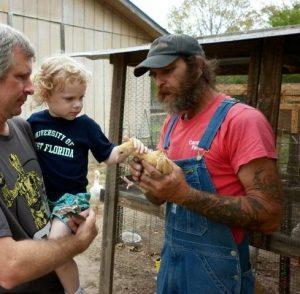 Are you tired of genetically-altered, chemically-grown fruits and vegetables? Do you and your family want to start eating healthier, but just don't know where to start? There's a lot of misinformation about proper diet and health practices. Different fad diets and food myths come and go, and you might be wondering what you can do for your health and your family's health.
Our guest, Tom Earnshaw, is an organic & sustainable farmer, educator, and the founder of Cambridge Farms in northwest Florida. He is an advocate of what he calls "outlaw farming," and offers people a place to learn healthy farming practices through his classes, farm tours, and gardening partnerships. His Farmer's Market co-op brings organic farming veterans and newbies together to trade and barter with one another and learn from each other.