Podcast: Play in new window | Download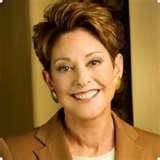 We would like to wish all our listeners a very Merry Christmas!
We have a very special show today! Teresa interviews her mentor, author of the New York Times Best Selling novel, 'Bank on Yourself', Pamela Yellen. Pamela and her husband spent years researching ways to invest their money and save for retirement, but never felt like they could find a strategy that met all of their needs. Then they discovered the Bank on Yourself concept, and found that something as simple as dividend paying whole life insurance allowed them to achieve their financial goals while still protecting their principal. And, they were able to take advantage of the incredible liquidity a  Bank on Yourself policy can offer!
Now you have the opportunity to save yourself years of trail and error with your hard earned savings! Find out why Pamela, along with hundreds of thousands of Americans are raving over the benefits of a Bank on Yourself policy.
-Flexibility and Liquidity
-Guaranteed Returns
-Exponential Growth
-Protection of Your Principal
-Retirement Income that will Last
-Finance Major Purchases
Click play to listen, or download the podcast!