Podcast: Play in new window | Download
How much time and money do you spend improving your body at the gym or spa a year? Probably hundreds of hours and thousands of dollars, right? Now, how much time and money do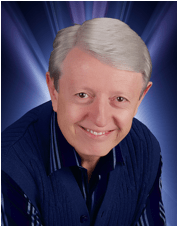 you spend exercising and improving your brain, not including the time you spent at school? For many of our listeners, the answer is most likely none!
How can we spend so much of our time and money on superficial items that last a few years at most, and hardly any on the one thing that will last us for our entire lives: our brains! In today's show, Teresa interviews CEO of Mind Technologies Institute, Dr Warren H. Chaney. Dr. Chaney talks about the ways his workshop can you:
-Quadruple your ability to learn!
-Read 3 times faster!
-Improve your memory by 50 times!
-Triple your visualization skills!
Invest in your mind today!
Press play to listen now, or download the podcast!